The term 'Artificial Intelligence' is as amazing and technologically advanced as it sounds. We have been hearing it for years in movies and documentaries, but now artificial intelligence is present in the real world and is affecting our everyday lives and the evolution of tourism marketing. This extends through to tourism marketing and the travel and tourism industry in general. I tackled this topic recently on our successful Tourism Marketing Convention, together with my co-director Carolyn Childs and our clients. We discussed the development of artificial intelligence in the marketing sector and how travel and tourism businesses need to adjust in order to keep up with the changes.
What are the changes in the AI evolution of tourism marketing?
"Over time, the computer itself – whatever its form factor – will be an intelligent assistant helping you through your day. We will move from mobile first to an AI-first world".   Google's CEO Sundar Pichai​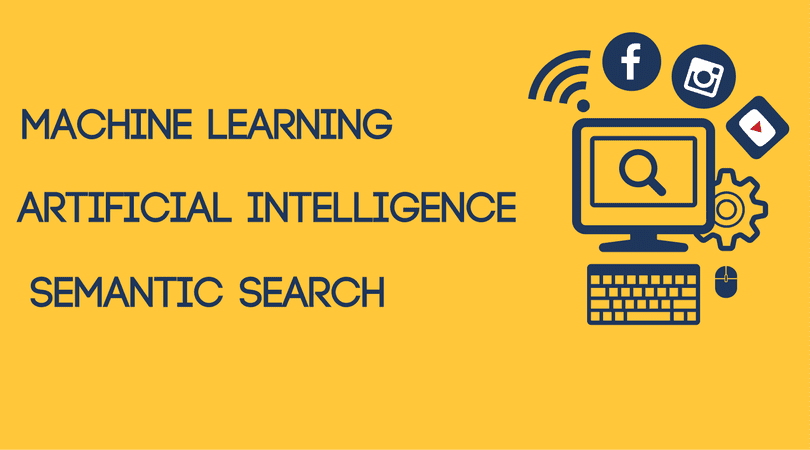 It is time to tap into your 'inner nerd'.  We all have one.  While the above three terms are related, they can be differentiated as follows:
Artificial intelligence is an overarching term to describe many things.  Broadly speaking it was a discipline first realised in 1956 and is now an important branch of computer science that creates an emphasis on developing machines that are intelligent enough to be compared to human intelligence.
Machine learning is the execution of AI.  It is a method where data analysis automatically builds analytical models (like we would say 'building a picture)  where machines or computers, learn in a repetitive manner. 
An example of this is where the Google algorithms driven by semantic search can get to know your destination and what happens there based on the repetitive information it sources from your site (your content) and others. 
Just like humans get to know you the more they talk to you, it is a similar process with search engines and machine learning.
Semantic search is an execution of machine learning.  Our search engines including Google, Bing, and Yahoo are all now underpinned by semantic search.  Semantic search is a contextual search and generates output data  (information and web pages)  based on the user search query (what they type into the search box).
The more exposure Google and the search engines have to data (your content), the more it can understand you and get to know your business or destination.  Google will begin to trust you and you will be more likely to be presented with a search result.
Google search algorithms are now concentrating on providing real answers that best relate to the queries rather than the method of keyword focus.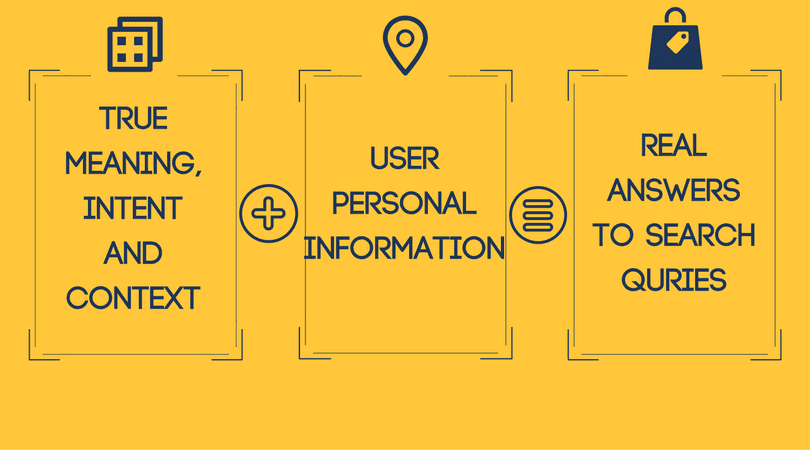 How can the industry convert these changes into opportunities?
We can safely say that every traveller at some stage of the traveller path to purchase will turn to the Internet.
Because of the way the search engines are built, for you to be presented in search, your job now, is to build trust, reputation, and authority.  If Google and the search engines don't trust you, they simply won't present your website in search results.
Consider it a courtship.  Your destination or business and Google need to get to know and trust one another to move on to the next part of the relationship – meeting Mum and Dad (presenting you to a traveller in a search)
Build trust, reputation & authority in your market
Your mission for the next 12 months is to establish trust, reputation, and authority with Google and search engines.
Content – publish or perish
Content will be the cornerstone of all of your tourism marketing.  It is also pretty much the only way you can build trust, reputation, and authority. with the search engines.  Each time you publish a piece of content, the search engines will pick it up. The algorithms will 'whizz around' building a picture of what your product, service, or destination is all about.
Eventually, wham, it WILL know what you are all about.  With each piece of content, you put out there, it will get to know you a little better and you will be presented in search of your ideal traveller. Read out our Content Marketing for Tourism Checklist to know more.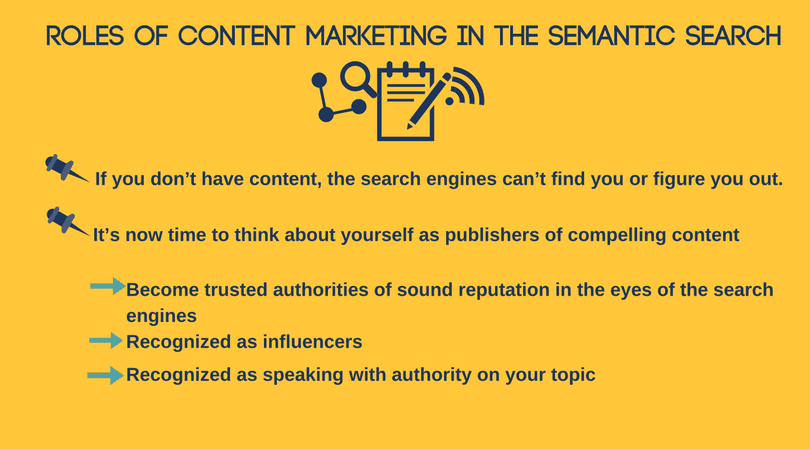 "Content marketing has become so vital to all of search engine optimization in the semantic web that it underpins many activities that a business or brand needs to engage in". David Amerland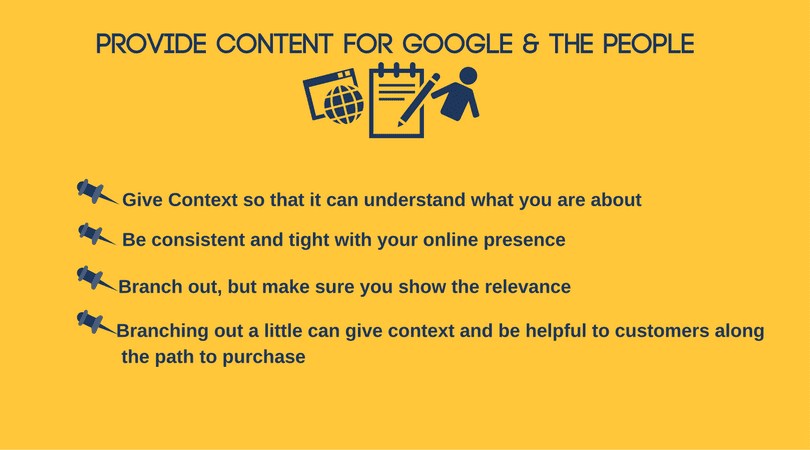 The Role of Mobile in semantic search
There are more people searching on a mobile device than a desktop.  They are increasingly searching via voice on top of that.  Google is no longer telling us to plan for mobile but plan for voice.
So if you are still thinking about changing to a mobile site, you are unfortunately considered a dinosaur. Not just by customers, but by Google.  You are at serious risk of going out of business.  In a semantic search world, if you are not mobile, you are very unlikely to be presented in a search.
How to connect your business or destination in the world of semantic search?
Your business/destination should:
Be mobile optimised
Optimised for voice
Have clear and distinct brand position (so as not to confuse the search engines)
Create compelling and authentic content (veracity)
Post often (volume)
Have a variety of output
Link online activities
Contain quality and legitimate links that relate to the travel industry
Use natural language
Use geocoding / make it local
Utilise social media engagement (velocity).
Key assumptions before you begin
Before you go 'full steam ahead' on your AI plan, there are a couple of really important factors you should keep in mind.  If these things are not sorted out before you start, your plan simply won't work: 
Be clear about who your customers are :
Your customer is central to every decision you make
You will do more damage if you try to be all things to all people
Think about who it is you will be talking to – families, couples, seniors, etc.
Imagine actually talking to your customers
Be clear about your branding :
If Google is confused and the algorithms can't work out what your business does, it will not present you when customers are searching. It is that simple
Think about what your business  is and represents, as well as your competitive positioning
Be mindful of your customer's path to purchase, including the experience/service 
Use consistency in words, tone of voice, language, images, videos, and visual identity (colours, shapes, logos).
Remain consistent with your communication to the market by optimising your web presence with the authenticity of the content and clarity of the brand. This will eventually pay off as you will be establishing a solid position and reputation to your consumers and the market itself.
---
Others Also Read…
Google Semantic Search for The Travel and Tourism Industry
Chatbots and the Travel & Tourism Industry
Building Digital Assets For Tourism Businesses And Destinations
How to do travel marketing on Snapchat?
---
Do you want to hear more from us? 
Want to be kept up to date with the latest travel and tourism insights? Join Our Mailing List. Every 2 weeks, we send the latest practical insight for you to apply to your business and destination marketing.