MyTravelResearch.com is a travel and tourism specialist market research agency. We conduct research across all verticals of the travel and tourism industry as well as tourism related industries.
The MyTravelResearch.com philosophy is based on actionable outcomes. We believe that insights and research should be delivered in a way that is actionable and easy for your entire organisation to implement. We work very hard to ensure that our dashboards are usable and our reporting is easy to read, understand and implement.
What sets us apart from the others?
We deliver insights that you can put to action straight away. We don't believe in 'door stop' style reports. We know from experience that research delivered in large, thick bound reports often don't get looked at, let alone used and implemented.
Outputs including 'quick wins' and long term planning insights. We understand that it helps if you can implement results quickly along side strategic planning and tactical execution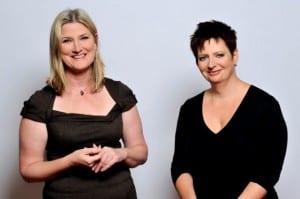 Tailor made solutions specific to your organisational and business needs. We are not a 'cookie cutter' market research agency. We ensure the research methodology is tailored to your business and research objectives.
-  We use normal business language and lexicon. Not market research 'speak' (unless of course you want us to)
-  We are experts at insights integration. That is, we work with you to ensure that our research is implemented into your business planning, whether that be on a strategic or practical level.
-  We like to think that you as our client becomes a part of our research project team. We need to work together to ensure outcomes are maximised and you receive the most appropriate insights for your business problem or opportunity.
Between Carolyn Childs and Bronwyn White, there is over 50 years experience in travel and tourism research and marketing solutions. We have worked with the big brands like Qantas, IATA down to Regional Tourism Organisations, local governments and small tourism operations. We have tourism covered.
And if you would like to see what our clients say about us, head over to our testimonials page.
Contact us by phone or email if you would like to chat further about your tourism research requirements and business objectives.