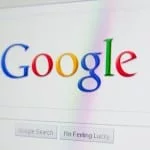 The way we all work with Google both as a business and a user changed forever toward the end of 2013 with the introduction of Google Semantic Search.  It is not an algorithm update, but an entire overhaul.  It is important that we understand the significance of the change and the impact of this semantic search for tourism and the way we have known it up until now.
Google search has changed from a system that could be 'gamed' by link building, keywords, and poor content that was stuffed with keywords, to a search engine that relies on semantics – i.e. the true meaning, relevance, and context of a search.
Google's overarching philosophies have always been centered on the user experience and matching the search query to the most relevant web page.  This is still what Google is all about.  But the way we use search has evolved from being strictly desktop where we would sit at our desk and type the keywords into the search box to being a dynamic, mobile system that is with us all the time.  We may ask our phone a question as we would a friend.
Google released the Hummingbird update for two major reasons: to improve user experience by providing intelligent answers to search queries and to increase its dominance as a search engine. A conversation, a sentence, a phrase, and context are now all being considered.
How does semantic search work? 
Hummingbird represents a major shift in the ways a user search will be answered by initiating conversation with the searcher and by providing real answers to search queries rather than returning keyword-stuffed documents. According to Amit Singhal (senior VP and head of Google search), their aim is to create a search engine similar to the Star Trek computer that gives direct answers to users, effectively turning Google into everyone's personal assistant. 
The algorithm uses semantics to identify and prioritise pages with relevant content instead of simply counting backlinks and keywords when analysing web pages. One of the things Google did to effect this change, is to remove keyword reporting from Google Analytics.
It means that marketers should no longer focus solely on keywords to create content. This does not mean that you shouldn't optimise your content with keywords (it is still important), but your content strategy should now be created to answer specific end-user questions, solve problems and provide useful, relevant information in a variety of outputs. 
Google is all about mobile these days, providing the best user experience, based on things like your IP address, personal search history, location (where you are or where you are asking from), social media shares, and dialogue.  This means that the search results will be different for everyone even though the same keyword is typed or spoken into the search box.
"The most important take out in all of this is that page 1 of Google is different for every search query, every device, and desktop.  There is no longer the single holy grail metric of page 1 of Google for a keyword"
Information at your fingertips 
One of the new features is the Google Now product.  Google Now is fantastic for industries like travel and tourism and local businesses.  Information follows you and your device wherever you go.  The information is preloaded and follows you based on things like your geographic location, personal search history, your Google + account history/settings, and social media interests.
For example I was recently in the Yarra Valley, a food and wine region in the State of Victoria, Australia, experimenting with Google Now in the car. I searched for "best all-day breakfast", driving into the food and wine town of Healesville.  I didn't mention Healesville, Google picked up my location.  It delivered some nice information on cafes around my location, and a blog piece on the best 5 breakfasts in the Yarra Valley.
But what about serendipity? I don't know what I don't know.
Many people fear that the spontaneity of the search will disappear.  But the Google knowledge graph feature gives you additional information in boxes on the search query page based on the contextual meaning and interpretation of your search query.  It gives you information on topics on related items to your original query.  For example, if you asked a search query about accommodation in Sydney, it may present information on tours of the Sydney Opera House, restaurants, and guided tours around Sydney.
In my Yarra Valley case, the knowledge graph carousel, presented a few wineries and attractions in the area, in case I might be interested in this as well – serendipity.  Interestingly, many of the attractions presented were family-based activities, like the Healesville Sanctuary as I am generally searching for things to do with kids.
For the TRAVEL INDUSTRY, this is HUGE, the potential is HUGE.
So what do we do now?
You can make the most of semantic search by creating truly great original content, using social media (especially Google products in G+, Youtube), and by creating trust, influence, and authorship.
There is so much opportunity for everyone. In part 2 of this article, we will address specific tactics you can use and actions you can take now for 2014 to make the most of the semantic web and get in front of your customers
We have started a community for the travel and tourism industry on learning about Google+.  Join us if you like, it is open to all tourism professionals.
---
Others Also Read…
Chatbots and the Travel & Tourism Industry
The Evolution of Tourism Marketing: Artificial Intelligence in Tourism
Building Digital Assets For Tourism Businesses And Destinations
---
Do you want to hear more from us? 
Want to be kept up to date with the latest travel and tourism insights? Join Our Mailing List. Every 2 weeks, we send the latest practical insight for you to apply to your business and destination marketing.