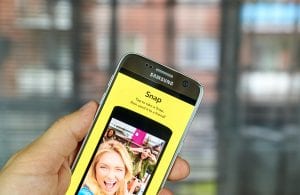 Many of our travel research and marketing clients are starting to ask if they should be on Snapchat  We are seeing a rapid rise in Snapchat usage and, not just in the youth sectors.  With the rise, comes unique marketing opportunities to engage with yes, mostly Gen Z and Gen Y travellers, but an increasing number of 'older' travellers who are showing signs of taking up Snapchat.
According to research from MoffettNathanson, Snapchat has already started to buck the stereotype. The firm found that the fastest-growing cohort of Snapchat users is people over 35.  Breaking it down further, growth is particularly fast among women over 35 — 19.5 million unique users in the last quarter of 2016, up 320% from the previous year's 4.6 million
Snapchat's reach for those older users is up from just 8 percent at the beginning of 2016, suggesting that the segment is growing.
By comparison, Facebook reached 88 percent of people over 35 during the same period. Instagram reached 45 percent and Twitter 42 percent of that age group.
Those 35+ spent 30 mins per day on Facebook vs. only 3 on Snapchat.  But the opportunity is growing and we think, it is time to start getting your head around the platform as the appeal broadens.
Here are a few more stats to get you thinking
33 million U.S. users over 35 used Snapchat in the last quarter of 2016, compared with only 10 million the year before — growth of 224 percent.

This means that Snapchat reaches 35% of all Americans. But that reach is still concentrated among younger users. During the fourth quarter of 2016, Snapchat reached 70 percent of 18- to 24-year-olds, but just 23 percent of people over 35.
How is Snapchat different from Facebook, Twitter, and Instagram?
On Snapchat, there is no true 'engagement' of the kind we see on other social platforms.   There is no sharing, liking, or commenting – and there isn't a continuous stream of content on display.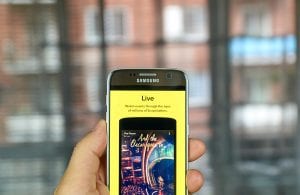 There is however a user engagement level unique to Snapchat because the user's finger must touch the screen the entire time to view the 'snap'.  This means, when they are looking, they are really looking (as opposed to scanning content)
The fact that the snap disappears is what makes the app so exciting because what you are viewing is practically live and only available to see once before tuning into a memory.
Snapchat content is private and ephemeral
Ephemerality can be defined as the creation of products and services which are not intended to be permanent in themselves or permanently owned.
This means, that the content/snap disappears once it is viewed, you can only see it once.  It is also selective.  You can share it with one person or you can share it with all of your followers.
This fits with a growing trend for ephemeral experiences by consumers.   As noted by Trendwatching: Whether to satisfy their ever-shorter attention spans, their lust for the 'now', their craving for real, physical interaction, or to free themselves from the hassle of ownership, consumers are moving beyond the fixed or static, and rushing instead to collect as many experiences and stories as possible.
Examples of this sector aside from Snapchat pop-up restaurants and shops
Some specific examples are as follows:-
Co-located with a bakery in McLaren Vale (South Australia) is Mr. Riggs Pop-Up Cellar Door, allowing the company to test the viability and demand of its product.

The Atelier by Heineken showcases local artists, photographers, and designers, with the initial exhibition taking place at the Only You Hotel & Lounge in Madrid. The six-day exhibition was free, open to the public, and encouraged visitors as well as providing brand benefits for Heineken.

A series of pop-up visitor centres in shopping centres and at events have been erected in Melton, Victoria.

Located near the Glastonbury Festival is a glamping facility that provides luxury accommodation for patrons during the. The facility is also available for private hire including weddings in unique locations.

To encourage Chinese consumers to enjoy nature, a campaign by North Face involves virtually 'planting a flag' (virtually).

A competition was run by AirBnb where the prize was a night's accommodation on a floating house as it progressed down the Thames. In examples such as this, the temporary nature of the experience is believed to add to its authenticity.
Why is Snapchat great for travel marketing?
People often ask us why they should consider Snapchat when the snaps disappear.  The fact is, the highly visual nature of Snapchat makes it the perfect marketing tactic for social media.  Its story function and geo-filtering also make it a great way to capture travellers in their destination.  It is a great way to connect to the youth market in the dreaming stage of the traveller path to purchase for example.
It is obviously also a great way to tap into the younger markets.  Are you thinking about future-proofing your destination or business?  If you are Snapchat is a great way to experiment in reaching this sector.
How to do travel marketing on Snapchat?
Officially advertising on Snapchat is really costly compared to other social media platforms. Rather than consider advertising, Social Media Examiner tells us we should frame the thinking around how to use Snapchat for business through a few different tactics: here are some examples of what you can do:
Influencer marketing
The Drum tells us "that the relationship between a user and an influencer is so strong that coupled with the fact that Snaps disappear after 24 hours, users are obsessive about watching their influencers' snaps. It's one of the rare forms of marketing in which fans can be incredibly intimate with their favourite stars – an experience which is perfect for a brand to leverage".
Work with a fan whose follower base is similar to yours or those you want to target to share snaps that coincide with your business or destination brand's image.  Consider it like an old-school product endorsement but one that is far more authentic and far more intense.
It is similar to bloggers, and visiting journalists.  You may need to host the influencer.  It could extend to a Snapchat takeover.
Snapchat takeovers
As the term infers, an influencer takes over your account for a period of time.  
Here is an example on Youtube with all the stories pulled together so you can get an idea of how it is done. The Snapchat travel blogger takes over Trip-it and heads to New Orleans.
Snapchat Geofilters
A Geofilter is like an overlay to put over your photo.  A must for any destination.  Even if you are not 'into' Snapchat, local visitors will be and it is a great way to get coverage for your destination.  You can create them for destinations, hotels, any product, service, or event.

Coupon and Discount codes
Have discount codes available to help fill distressed capacity.
Get your followers involved with Snapchat-exclusive coupon codes or other exclusive promos. Make it fun and your brand's reach is sure to grow!
Hashtag campaigns
Similar to influencer campaigns.  There is generally a high level in promotional buzz.
Check out #TopdeckSnaps – A Snapchat 'travel show'.I am going to follow this one to see how travelling on Top Deck has changed in the last 25 years…I am sure it is much nicer than when I 'Top Decked' through Europe.
Deliver your experiences
Give a taster or a 'demo'. If your product or service releases a new experience, use Snapchat as a guide for new customers. 
The Golden Question:  Should I be on Snapchat?
Just because you can, doesn't mean you should.  We say this a lot on a whole range of marketing and research topics and it is just as true for Snapchat.  
Snapchat as sexy as it seems is a lot of work to maintain.  However, you do need to be on Snapchat if your main marketing is the youth market or if you are looking to attract this market in a cost-effective way.
If you are ready to tackle Snapchat head-on, we have a 60-page 'How To' guide for Snapchat in our Premium Membership Insights and Trends Hub.  Join here if you would like access to this report. It includes step-by-step screenshots on how to join and use Snapchat.
---
Do you want to hear more from us? 
Want to be kept up to date with the latest travel and tourism insights? Join Our Mailing List. Every 2 weeks, we send the latest practical insight for you to apply to your business and destination marketing.