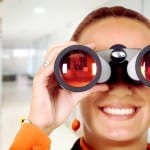 Welcome to Part 2 of Google semantic search for the travel and tourism industry. This could be a vital part of your content marketing in the travel industry strategy and we will go through some of the practicalities of implementing a strategy to make the most of semantic search and the knowledge graph as introduced in Part 1 . By doing all or at least some of these things, you will be well on your way to being connected to your potential customers when they are searching the web. The series of articles have been set into 3 parts.
Check The Website And Basic Fundamentals Are In Order.
If you don't have the basics in order, your efforts with the semantic search are likely to be in vain so it is important to check everything is OK with your website. Here are a few things to consider.
Plan for mobile – do you have a mobile site or is your site mobile optimised? This is very important. Semantic search is designed with mobile device usage at the forefront.
Make sure your website is structured correctly to be indexed by Google. Include things like headings, titles, descriptions. Check-in with your web designer here if you need to.
Ensure name address and phone number (NAP) in business listings are consistent. You cannot be too vigilant here. Consistency in listings, tells Google you are a legitimate business. Inconsistencies in listings will harm your standing – include spelling, format and phone numbers.
Make Sure You Are Signed Up To Google Products
If you love Google, Google loves you back. Conceptually, it is pretty simple. So make sure you start to get yourself familiar with Google products (even though you love Twitter or Facebook).
Google places for business listing. Claim and List your business. Then populate it with relevant information and be sure to include the 5 videos and 10 photos it allows you to. And start asking your customers for reviews on Google places. This will help you immensely. Local Google listings will always feature prominently in particular with any mobile search query – especially voice queries.
Create your Google+ profile (for you the person). Become active and encourage your staff to be active too.
Link your Google+ profile to the content you create through Google Authorship . You may want to get your web person to help you with this. Get them to link any website you contribute to if you have a few. If you are from a large organisation, check in with your IT department or web company to see about authorship, there are also ways for large organisations to do this.
Create a Google+ business page. Become active, on a daily basis if you can and link your business website to your Google + Business page through Google Authorship. Again, this can be a bit tricky to get your head around, so check in with your web developer if you need help.
Youtube. Sign up and start creating videos. Evidence is that videos are the most successful way to encourage connection to your business.
Content and inclusion in the knowledge graph
Once you have the basics in place, it is then time to start working on your content marketing strategy. Content should not be thought of as a marketing expense. By creating content, you are investing in building your own online real estate. Consider your content the latest addition to your sales team. The content you create and distribute online will sell your product or service.
Many content marketing experts such as Joe Pulizzi from the Content Marketing Institute are telling us that destinations and businesses need to shift from calling ourselves marketers to publishers of content to grow our audience and visitation. This means we need to consider initiatives like redirecting budgets from brochure design and print runs to perhaps a blog with awesome stories and blogs pieces alongside creative visual content. Increasingly, this is what our potential customers are looking for.
It is important in the semantic web that we create trust, reputation, and authority. We do this by creating compelling, relevant, original content in a variety of outputs, on a regular basis. We also need to be consistently on and around our message/topics and consistently helpful to our web surfers. To be included in the knowledge graph, it is important to include content about products, services, and experiences directly and indirectly related to our business.
To do this, we need to plan a little. And for marketing managers of larger travel and tourism organisations, this would make a great workshop to include staff and be part of any marketing planning session.
Part 3 of the Google Semantic Search for the travel and tourism industry will take you step by step through some of the ideas and business practices to be on your way to creating killer content. But remember, it won't work unless the basics outlined in this article are in place first.
If you are in the travel industry and wanting to learn the ropes of Google+, join us in our Google+ for the Travel Industry Community.
[icon name="fighter-jet" class=""]  Do you want to hear more from us? 
Want to be kept up to date with the latest travel and tourism insights? Join Our Mailing List. Every 2 weeks, we send the latest practical insight for you to apply to your business and destination marketing.