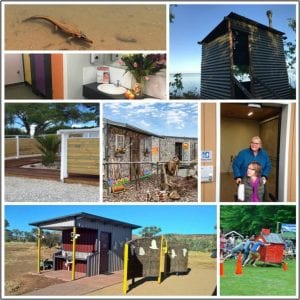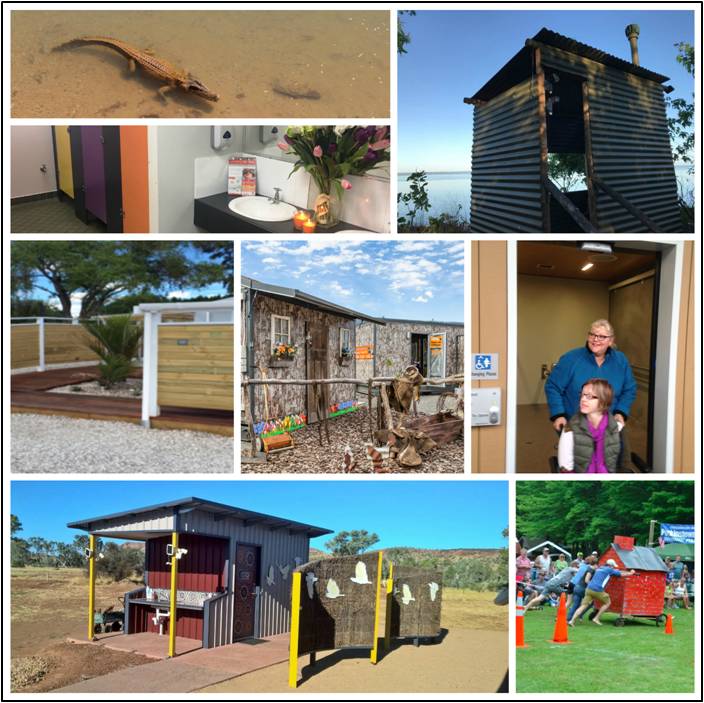 When it comes to toilets, you just have to time it right. That's why we have new timings for our International Toilet Tourism Awards (ITTA). Now in their 3rd year, the awards celebrate the world's best destination toilets by recognising their role in attracting visitors and providing vital economic support to communities.    Previous winners have included Dunnies with a Difference from Queensland, Australia and the James Bond Loo in Piz Gloria, Switzerland.
New dates, new partner
The new date is timed to celebrate the Awards' Partnership with the Continence Foundation of Australia – who are official launch sponsor – and coincides with World Continence Week (WCW).  When the Continence Foundation approached us, we found a really great brand synergy. The Foundation is the custodian of the Australian Government's National Public Toilet Map which has a  trip planner.  We know from our research that this tool is vital – especially to travellers with disabilities. But also important are the shared brand values: we both believe that a sound evidence base and having good fun are actually a natural fit.. 
Jodie Harrison, Marketing Manager for the Continence Foundation agrees: "The vision behind 'Laugh without Leaking' and ITTA are basically the same: that serious points are more effectively made with a light heart."
What are the key dates?
There are three key dates for your diary now – all clearly linked to world toilets and tourism:
·         Launch:                                World Continence Week 17-23 June 2019
·         Entries Close                      World Tourism Day 27 September 2019
·         Winners Announced       World Toilet Day 19 November 2019
How can I enter?
The International Toilet Tourism Awards are open to everyone – both public and private toilets – that help destinations earn economic benefit.  Entry is free and anyone can nominate.  The need for toilets is a universal human experience and so we wanted to celebrate that by making the awards just as inclusive.
To enter go to https://www.surveymonkey.com/r/ToiletTourism2019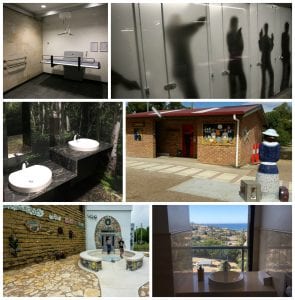 There are 6 categories with both an Overall winner and a People's Choice Award are selected from these:
·         Best Design (Architectural brilliance in toilets, visual design and creativity)
·         Best Economic Contributor (For when people stop at a toilet in a destination and stay on to spend more than a penny)
·         Best Location (Where the toilets have views or may be considered an attraction in themselves)
·         Best Accessible Toilet (Relating to local heritage, fun, or otherwise noteworthy)
·         Quirkiest Experience (Relating to local heritage, fun, or otherwise noteworthy)
·         Strategic Commitment To Toilet Tourism (Destination or Business whose strategy shows best overall understanding or commitment to the idea of toilet tourism)
Prizes
The overall winner will receive a AU$2000 donation contributed to the World Toilet Organization for allocation to a sanitation project in a developing economy. The donation will be made in the name of the overall winner.  They will also receive a copy of every MyTravelResearch.com research publication in 2019 (worth AU$8000), and access to tourism research events. Other category winners will receive the same, minus the donation to the World Toilet Organization.
More information
To find out more – email carolyn@mytravelresearch.com 
Media enquiries – Carolyn Childs, +61 (0)416 213962 carolyn@mytravelresearch.com 
Get more into toilet tourism
Read/watch our blog posts on:
https://www.mytravelresearch.com/the-ladies-excuse-me-one-of-toilettourisms-biggest-challenges/
https://www.mytravelresearch.com/toilet-tourism-make-a-marketing-splash/
https://www.mytravelresearch.com/talking-dirty-how-toilet-tourism-could-change-the-world/