Over the years of looking at the phenomenon that is #toilettourism, one of the questions that perennially arises is the issue of why queues for the womens' toilets are so much longer than mens'.  Every time we do research on events, this topic comes up.  
So we were delighted to be asked by ABC Radio in Adelaide to talk about the subject.  Clearly there are other people out there who are passionate about it as the piece was triggered by an article written by Lisel O'Dwyer, Senior Lecturer in the School of Social and Policy Studies at Flinders University in The Conversation.  Lisel's focus is not so much on the tourism side but the issues she raises are real challenges for destinations and places.
Talking to airport designers over the years, we've been told that the design of the toilets is always one of the biggest challenges – at least as hard as the bits that most people think of as really being an airport's job like gates and check in areas!  That's partly because women usually take responsibility for children and often will have luggage with them as well.  Bearing in mine that airport real estate is some of the most expensive on the planet this creates real challenges.
On a plus note, I've noticed that lots of events and cultural institutions are really stepping up on this issue.
Anyway, you can hear the radio interview by clicking the image below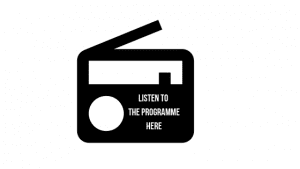 As always, we'd love to hear your thoughts.