In our previous blog on this topic, we noted the value of cultural tourism to the visitor economy.  But just like tourism (the visitor economy anyone?), cultural tourism is an often confusing and complex industry that is quite difficult to describe. There is little agreement as to what constitutes cultural tourism. Moreover, because culture and heritage are inherently linked, it's hard to separate "culture" and "heritage" in the mind of the consumer. So we thought it might be useful to summarise some of the issues and come up with a working definition of cultural and heritage tourism.
The challenge isn't confined to 'tourism' – it springs from the assets themselves
The complex nature of cultural and heritage tourism reflects the definitional issues that often arise within the cultural and heritage community, as well as academic circles, as to what really constitutes culture and heritage.  Preparing our recent paper on cultural and heritage tourism for PATA's Visitor Economy Bulletin on Culture and Heritage tourism involved us reading pages of debate on the words alone.
Specifically, heritage can refer to either tangible elements (like built environment) or intangible elements (such as traditions, customs, crafts, or festivals) at which point its meaning overlaps with that of culture. Confused yet?
The definition of the word "culture" also tends to complicate things. It not only encompasses various traditional activities such as visiting museums, galleries, music and theatre performances, cultural heritage centres, etc but also the way of life in a certain area including aspects of language, fashion or dress code, religion, beliefs, customs, etc and things or products that arise from it (e.g. architecture, atmosphere, events and so on). 
As you can see from the definitional problems that are associated with the words "culture" and "heritage", cultural and heritage tourism is not only confusing but can prove difficult to define. This is mainly because it encompasses so many elements of a destination. A destination's culture and heritage offering can be quite expansive and exist in many different forms such as built/historical heritage, living culture, popular culture, shared culture, culinary culture, cultural events, cultural products just to name but a few. 
But, when we drill down, a number of key elements seem to exist. These include Cultural Heritage (e.g. the legacy of famous historical or literary figures), Built or Historical Heritage (e.g. renowned architectural structures), and Contemporary Culture (e.g. living culture, modern art, theatre). So cultural and heritage tourism encompasses elements of cultural heritage, built/historical heritage, and contemporary culture of a place that communities value and steward for the future.
It's an easy win for cities
These elements tend to be very specific to a community, city, or region and can greatly contribute to pride, stability, growth, and economic development.  The very fact that they are specific to a destination means that they can offer a point of differentiation and thus a reason to choose somewhere. 
Cities tend to offer all three elements of cultural and heritage tourism, with a bigger emphasis on performing and visual arts and the creative industries. This can be attributed to the fact that cities and contemporary culture are highly interrelated, though many visitors don't define themselves as "cultural tourists" despite the cultural activities they are undertaking. Because of this, cities have greater opportunities to attract, motivate and retain cultural and heritage tourists than rural areas. After all, the 21st Century is perceived to be the 'century of cities'.   
Let's take one good example of this opportunity for cities: Liverpool in the UK.  Its heritage and culture include links to the industrial revolution and its reflection in noble municipal buildings, the regeneration of its dockside areas (and thus links to its maritime past including both the slave trade and as the staging post for immigrants to America) to include modern art galleries like Tate Liverpool. But it also includes its 20th Century musical heritage, especially the Beatles (and sites associated with them: the National Trust now owns two former Beatles' homes and offers unique tours within them). You could even argue that a trip to watch a football match at Anfield, the legendary home of Liverpool football club has an element of cultural tourism to it as it appeals to individuals who enjoy a sense of place as well as football fans.  Indeed, Anfield has a museum dedicated to the history of the club and offers immersive tours which are among the city's most impressive tourism experiences.  The city has consciously used this mix of modern and traditional elements in its tourism and events development – including having been a European City of Culture in 2008.  And just as we noted in our earlier blog, that focus has to lead to further development in its unique local culture with no fewer than 5 new designs, styles, and music magazines being created.  
But an opportunity for regional areas
But regional areas shouldn't give up hope.  Although clearly, the number of visitors is going to be smaller, there are still opportunities.
It helps if y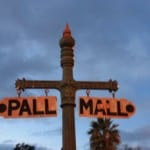 ou have a World Heritage Site as the brand value means people are happy to travel further.  But smaller regional towns can be a major motivator to travel to regional areas if they use their assets well: Broken Hill, Ballarat, and Bendigo in Australia are all examples of towns (yes I know they are officially cities!) that have leveraged their history as colonial mining towns to build a more differentiated culture and history offering by attracting artists and film-makers and thus creating a vibrant contemporary culture.  
But if your culture and history assets are more widespread touring routes with heritage and culture themes can be one means of overcoming this as the Nandi Hills Circuit in Karnataka, India or the Long Paddock route in Australia show.  
Can we define it by the people that do it?
A further challenge in defining cultural and heritage tourism is the mindset of the people who do it.  Even if we don't follow some destinations and define them as anyone who does at least one cultural and heritage experience, different mindsets underpin trips to cultural and heritage sites.  Visitors can often act on a continuum of experience from the more shallow and mundane (like "ticking off the list" or just "doing the attractions") to the more deeper and meaningful experiences. With the latter, there can be more profound interest in the site and attractions, for example seeking immersive experiences. We'll tackle this more in our upcoming blog piece on understanding who the tourists are.
So where does this leave us?
At this point you've probably thrown up your hands in horror and walked off.  But bear with me…  After all that thinking and reading here are our proposed working definitions – we propose two ways of looking at this: cultural and heritage tourism and a culture or heritage experience. 
We believe cultural and heritage tourism should be defined as any trip which is undertaken where the major motivation is cultural and heritage experiences.  An example of this is my trip to Krakow and Rome in 2013.  Although I enjoyed amazing food and wine and some great shopping, that wasn't the reason I aspired to visit these amazing cities.  It was their history, their built architecture, and their way of life that inspired my trip.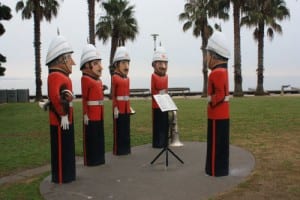 In contrast, a cultural and heritage experience is a specific activity undertaken either as part of a culture and heritage trip or which can be a part of a broader trip – and encourage extra yield.  For example, in 2014 I did a trip to the Geelong wine region. This was because I'd read interesting things about their wines (and had a brief foray into the region off the back of a VFR trip to a friend's wedding – itself a powerful testament to the role VFR can have in promoting destinations).  As part of the trip, I visited Werribee Park and explored historic Geelong.  But I wouldn't have travelled there for that – it was food and wine tourism that drove my decision.
No doubt this won't be the last word on what cultural and heritage tourism is. Indeed, we'd love to hear your views.
Want more on culture and heritage tourism?  MTR Members can access further resources here.  If you aren't a member, you can join here or use the button at the top of the page.
Do you want to hear more from us? 
Want to be kept up to date with the latest travel and tourism insights? Join Our Mailing List. Every 2 weeks, we send the latest practical insight for you to apply to your business and destination marketing.