India is the flavour of the year for us at MyTravelResearch.com after we were invited to attend an Australian government trade mission earlier in the year. And you are our lucky beneficiary.  
Carolyn Childs, CEO Bespoke Research,  has authored a white paper that we released with our friends at PATA. 
Free Indian Outbound Traveller White Paper
And visit our other Indian outbound market posts here.  We have build a huge resource on the Indian outbound market:
How to Engage With India's Booming Tech Savvy Population.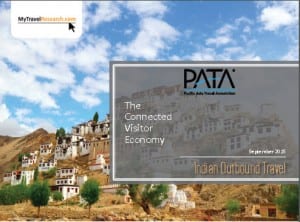 How Indian Tourism Can Be Increasingly Incredible.
VFR Travel From India, A Moveable Feast
Opportunities for the Indian Outbound VFR Market
Tips on How To Promote To Indian Tourists
India:  A Tourism Partner that Your Destination Should Embrace
Make sure that you are signed up to our newsletters so that you always receive notifications of our travel research white papers and insightful blog pieces, written by true experts and travel researchers.
Carolyn has spent more than 25 years' helping businesses achieve their goals by using research and other evidence to guide strategy and planning – mainly in the aviation, travel and tourism fields.She has worked in more than 35 countries on every inhabited continent and brings a detailed understanding of customers and how to connect with them. As well as running her own businesses, she has worked for organisations such as the International Air Transport Association, TNS (the world's largest custom research company) and the Travel Research Centre.