A time to celebrate
At the time of writing it is #NAIDOC week. A time to 'celebrate the history, culture and achievements of Aboriginal and Torres Strait Islander peoples'. Normally held in July, the pandemic lead to it being moved to November.  This year's theme (shown opposite), is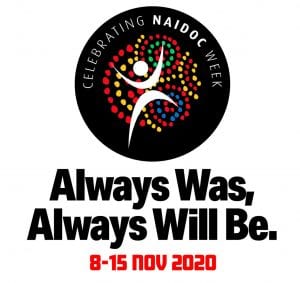 'Always was, Always Will be' and celebrates the continuing connection to place of Australia's indigenous peoples over at least 65,000 years.
Australia's indigenous cultures are truly unique and magical. Experiencing them can create some of the deepest and most meaningful memories for visitors.  Even more importantly, these experiences can bring economic and social benefits to indigenous communities.  
The importance of indigenous experiences is only set to grow as Australia increasingly recognises and shares this unique advantage.
But also a time to reflect….
NAIDOC week is, and should be, a celebration. Yet each year NAIDOC week has a bittersweet feel for the team at MyTravelResearch.com. Alongside the richness of this culture, are some truly terrible statistics:
Australia's indigenous peoples are probably the most incarcerated on the planet;
Indigenous children are separated from their parents at unprecedented rates (building on a terrible legacy of the stolen generations); and
on almost every measure that 21st century society considers as an indicator of success, there is a vast gap between outcomes for indigenous and those for the wider population.  
Apart from the obvious terrible human cost of this, it also impacts tourism.  At the moment, our government is forecasting that international borders will not substantially open until late 2021.  So domestic tourism is going to be the heart of what we do for the foreseeable future. 
But uptake of indigenous experiences is still far lower among Australian domestic tourists.  In part, that is because they are less aware of the rich range of indigenous experiences.
But I think it is also because there is a lingering level of guilt in the wider Australian population. When the National Apology to the Stolen Generations happened in 2008, I saw an amazing transformation in how Australians talked about indigenous tourism experiences.  Australians of all ages became much more open to the experience – and curious. 
But as momentum was lost on moving beyond that we didn't see that materialise into strong growth in domestic uptake of indigenous experiences.  So this fabulous opportunity to make a new Australia and build sustainable advantage was lost.
And change!
Behavioural science is at the heart of our thinking at MyTravelResearch.com. We know that if we change the context, we can change the outcomes.  The first and most important part of this is to change how Australia's constitution recognises its first nations.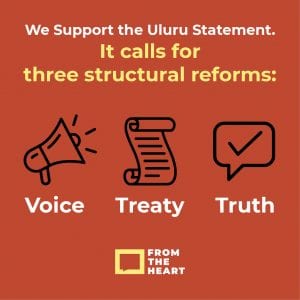 In 2017, the first nations of Australia came together and created a unique document: the Uluru Statement from the Heart. The statement outlines a path to changing the context of how Australia deals with its past in 3 steps. It reads like poetry, alive with both the pride and the pain – but it is also an intensely practical and dignified document.  
MyTravelResearch.com works all over the world, but is based on the land of the Gadigal people of the Eora Nation.  This is land that always was and always will be Indigenous land. 
We want a world where the only feelings we have during NAIDOC week are unalloyed celebration.   We also want to see indigenous tourism flourish as a domestic experience where all Australians embrace the 65,000+ years of our heritage and what it has to teach us.
So as a business, MyTravelResearch.com supports the adoption of the Statement from the Heart.  We know these are only the first steps to solving the many challenges the first nations face, but we think they are vital steps to creating sustainable and meaningful change.
If you agree, go to the From the Heart website and click the JOIN NOW button to support this.