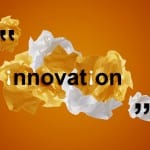 On the Australia Day public holiday, I was struggling to find somewhere where I could get 2 takeaway coffees within walking distance of my inner Sydney home.  After two of my regulars, plus one other were all unsuccessful (shut) I gave in and drove into the nearest suburb (and thank you to The Counter in Petersham who not only does fabulous coffee but was open) – where the queue for coffee was huge.
A few days later I noticed a press release from one of the bodies who lobbies for Australian tourism. It drew attention to my plight – the absence of coffee on a public holiday to suggest that the time for penalty rates on weekends and public holidays needed to be addressed for the tourism industry.  Clearly the need for coffee on a public holiday resonated. The release also pointed out that it seemed sad that a retiree who wanted to take a part time job and work a Sunday or holiday would be debarred when penalty rates weren't really designed for them. As someone who believes this hidden workforce could be a fantastic force for good in our industry, this was also resonant….
And yet I cast my mind back to before the last election when I heard the then Shadow Minister for Tourism address an industry forum on this very topic.  His discomfort around the topic reflected the concern the Coalition had around the issue of workchoices and its impact on their electability.
Put simply, they've promised not to introduce any major reforms to workplace law until the next election which would be in 2016.  They recognise that there is no consensus from the Australian people in favour of a change to penalty rates and that it would be a brave politician or party who attempted to make such a change without a clear electoral mandate to do so.
Unlike some people who bemoan this element of our democratic process, I (with a few exceptions) accept it as the price of democratic process. I lived in the former Soviet Union and can conclude with Doctor Jonson that whilst democracy has many pains, autocracy has few pleasures.
But I also remember thinking that there is a larger issue at play.  Namely that however much we might tinker at the margins, we're NEVER going to change hourly rates in Australia to any number that is going to make us price competitive with destinations like Fiji or Bali.
Accordingly, whether it changes or not we are still going to have to look for other solutions to driving cost out of our business.
I believe that the real solution is to use innovation and technology to drive our business. Tourism has some of the lowest levels of research and development investment of all industries. It partly reflects our business structure as SMEs – and this is an area where there is debate on what to do.
But there are still simple things we could do now. With the price of tablets and smartphones dropping, it strikes me that a cafe could use these technologies to handle the routine parts of ordering on and slow or premium rate day – leaving a smaller staff to focus on customer service and upselling (like yummy cakes).
This is not yet technology that most micro businesses can afford, but I read a great feature in Australian Business Traveller[i] on how Virgin is trialling Google Glasses to assist customers in busy airports – speeding the check-in process (no bad thing when owning or renting a check-in desk is a high cost thing to do).  They are even using translation services to upskill their check-in staff without having to invest in expensive multi-lingual teams (imaging that done on a tablet or phablet as a short term solution to serving Chinese visitors!). The technology isn't perfect yet but it gives more personalisation and flexibility for less staff!
Similarly, one really simply gain for customers would simply be a network of cafes or restaurants who shared around being open on public holidays and directed their customers to one another. (I've long felt this would also be a good solution to the problem of getting a good meal in a country town on a Sunday or Monday). Sure there is a risk you will lose your customer to that competitor but that is true by default if you don't open and they do.  In fact, your risk at that point is greater because your customer is likely to be grateful for your thoughtfulness if you do re-direct them.
In the long term, these types of changes are likely to result in a greater step change in productivity and thus profitability.  Historically the evidence is certainly that way. It might be worth setting yourself a challenge like this – what is the incremental cost of a penalty rate for a public holiday and how could you save that amount or more by using technology or even different work processes to get the same result. Think outside the box…
I reckon that will get me my coffee and you your profits a long time before we see penalty rates make the same long term difference to productivity. It might also provide a more personalised experience that generates greater customer loyalty and advocacy.