As a tour operator, hotel or destination, there are many ways to connect to your customer on their path to purchase.  Nearly all leisure travel begins with online search. Consequently, online content is more effective than traditional marketing such as brochures and advertising.
At each step of the path to purchase the best way to connect with your customer is therefore through inspiring and engaging content – a combination of images, words, stories and video.
Remember this, a traveller needs to minimise the risk associated with the decision he or she is making.  So the more reliable and inspirational the content that a traveller can relate to, the more likely they are to book.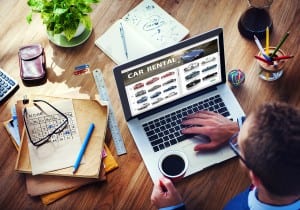 So, here are the five stages on the path to purchase. Each one presents unique opportunities for you to spur your customer on with smart content:
Dreaming. Blog pieces are great here, stories that travellers can relate to and are emotionally charged.  Themes such as "reconnect with your family".  Use powerful visuals such as photos or videos that make people picture themselves at your destination or property.
Planning. Again blogs and visuals.  But incorporate helpful tips and some of the functional benefits or things to do on the ground.  Travellers at this stage want to know, for example, "Best Weekend Markets In The Region," "Five Outdoor Activities for Active Families," "Fisherman's Wharf: More Than Fresh Seafood." 
Booking. Make sure all of your business listings of hotels, tours, restaurants and activities are correct and in a consistent format. Each bookable product or service should be presented with appealing images and relevant text.  Is booking easy on your website? The harder you make it by, for example, not having information on pricing, the more likely they will look and book elsewhere. 
Anticipation. Once they are booked and ready, it is time to get them excited. This is one of the most important stages. Yet most operators ignore it.  It is a great opportunity to upsell with tours and optional extras. Use social media with up-to-date images and activities that will let the customer know what a great time they'll have. 
In Destination. OK, they have arrived. Apps are great for towns and smaller regions, to localise the content.  Use social media to feature activities that are available on the ground and around the region.  Make it easy for them to share their own photos on social networks by providing free WiFi. You want your guests to share their experiences in real time with their friends. 
As an operator or a destination, there are many ways to connect to your customer. With great content at each stage, the path to purchase can also be your path to prosperity.
Members
For more on how to connect with travellers at each stage of the path to purchase, MyTravelResearch.com members resource here.
If you enjoyed reading this blog piece, sign up to our newsletters where we deliver the latest trends and actionable insight to your inbox.