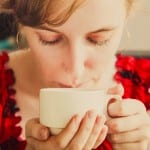 In this video we give you a 4 minute insight into one of the key findings of our VFR Research - the information void.  VFR hosts and visitors rarely see marketing targeted at them and their pain points.  We need to go back to basics - marketing 101 and learn how to talk to the VFR persona and start helping them with the information they need to have a great stay.
If you want more about the most under-potentiated market in Australia, you can purchase the research here at MyVFRResearch.com.au
 Do you want to hear more from us? 
Want to be kept up to date with the latest travel and tourism insights? Join Our Mailing List. Every 2 weeks, we send the latest practical insight for you to apply to your business and destination marketing. 
Bronwyn has 22 years experience in the travel and tourism industry in the areas of market research, sales and marketing. Her extensive career includes organisations like Qantas Airways, Destination NSW and TNS Research.She has experience in a wide range of travel and tourism services, including: market research / insights,Internet marketing,strategic and tactical marketing consultancy and executive officer services for regional tourism organisations.

She also runs a well respected seniors travel blog, http://www.newyoungtravel.com.au.
Bronwyn is also the published author of Seniors Travel Tips, a global travel guide for seniors.