Each year tourism departments in governments, companies and associations spend millions of tax payer dollars on market research and insights relating to the travel and tourism industry. Unfortunately, much of this effort is wasted. Why? Well there are several reasons.
First, National Tourism Organisations (NTOs) often do not have the resource to take the market research process one step further and distribute the findings to regional tourism organisations and the local travel industry. Full reports and findings are often lengthy and in a technical language. The reports are often difficult for people who are not marketing specialists.
Such reports, some of them very good indeed, are generally published on NTO websites. And there they sit. Unfortunately, even if they are aware of the research, travel industry marketeers tend not to have the time or the skill set to trawl through the research and extract the gems — the valuable insights. That is a shame because these insights have the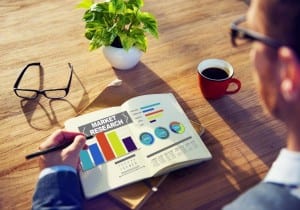 potential to transform their tourism business.
The challenge is for hotel, tour operator or destination marketing organizations to get their hands on transformative insights – insights that can increase revenue and visitor numbers. The marketeers need to understand the report's implications, and then create an effective campaign that is based on real market conditions. Most importantly, they need to incorporate the voice of the customer.
The good news is, strategically useful money-saving data is plentiful. For example, MyTravelResearch recently created a practical report titled "8 Key Insights On China." The paper was put together by collating publically available reports from entities such as Tourism Australia, Visit Britain, McKinsey, and the Canadian Tourist Commission. We then made the paper available in an easy format that provided actionable insights. Such insights are designed to make marketing campaigns truly effective.
After 50 years collectively in the travel business, it is clear to us at MyTravelResearch that the tourism industry is so time poor that marketing planning and research takes a back seat. As a result, smaller, provincial and upcountry destinations and operators are not armed with the insight and tools that they need to implement strategic and tactical marketing
Like what you read? Sign up to our newsletters where we deliver the latest tourism research trends and insight, direct to your inbox.  
Do you want to hear more from us? 
Want to be kept up to date with the latest travel and tourism insights? Join Our Mailing List. Every 2 weeks, we send the latest practical insight for you to apply to your business and destination marketing.