Our membership service educates tourism marketers all over the world in the value and purpose of research.  Our training program shows marketers how to conduct research and how to translate insights into actionable outcomes.
We also provide templates to enable members to conduct their own research.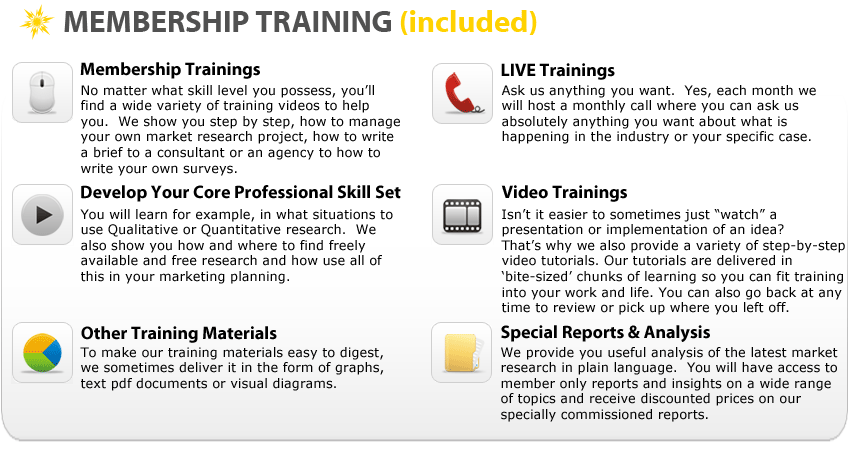 We teach the travel industry to be self sufficient in the long term by building skills in market research and marketing so that they become less reliant on outside services and consultants.  We empower the industry with the knowledge and skills to change and improve their industry and businesses, while all of the time providing support.
We teach people through video learning, audio learning and documentation the basics of market research and how market research can help your business
We provide online training for those in the travel and tourism industry  to the help them acquire the skills required to conduct their own market research, through video sessions and templates e.g. customer survey templates (they just have to fill in the blanks)
We train travel and tourism operators about how to apply market research to develop their own marketing strategies and tactics