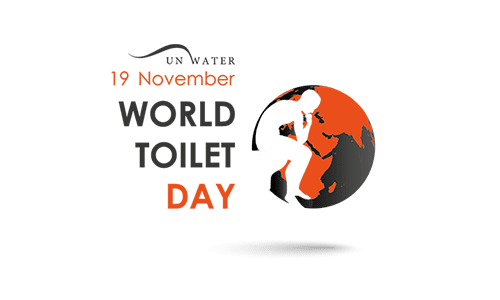 2017 Inaugural Toilet Tourism Awards Applications Open Now.
Download the Toilet Tourism 2017 Application Guidelines.
The aim of the awards is to show the link between adequate provision of good toilets and success in a visitor economy, and to raise awareness of sanitation and toilet provision, especially in developing economies.
The UN says that inadequate toilet facilities cause disease, environmental health challenges, increased mortality, lack of productivity at work and security compromises for women. One in ten people still resort to open defecation daily. The UN is seeking to create adequate toilet provision for everyone by 2030.
The availability and quality of toilets impacts tourism in both developed and lesser-developed economies, says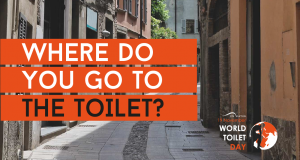 MyTravelResearch.com, a strategic tourism industry research consultancy. "Our focus is strictly on the overlap between toilets and tourism. That's where we can make a positive contribution," says Bronwyn White, co-founder of MTR.
Categories
In the Toilet Tourism Awards, the winners will be in 6 categories:
Overall Winner, (People's Choice)
Best Tourism Economic Contributor (for when people stop at a toilet in a destination and stay on to spend more than a penny),
Best Location (where the toilets have views and maybe considered an attraction in themselves),
Best Design (architectural brilliance in toilets, visual design and creativity),
Quirkiest Toilet Experience (relating to local heritage, fun, or otherwise noteworthy).
Best Accessible Toilet
Key Dates
Submissions close 15 June 2017. The winners will be announced at the Travel and Tourism Research Association international conference in Quebec, Canada, 22 June 2017.
Prizes
The Overall Winner will receive a AU$2000 donation contributed to World Toilet Day in their name and a copy of every MTR research publication in 2017 (worth AU$8000) and access to tourism research events.
Other category winners will receive the same, minus the donation to World Toilet Day.
"This is the chance for toilet owners in tourism to wipe the floor with the competition," says White. "I like to think of the Tourism Awards as the tourism industry's own Game of Thrones."
Application forms
Download your application form here
Please direct questions to bronwyn@mytravelresearch.com
Follow us at #ToiletTourism
Useful toilet tourism links:
Toilet Tourism: Making a Marketing Splash
World Toilet Day 2016: Toilets and Jobs
The World's Most Amazing Toilets
Bronwyn has 22 years experience in the travel and tourism industry in the areas of market research, sales and marketing. Her extensive career includes organisations like Qantas Airways, Destination NSW and TNS Research.She has experience in a wide range of travel and tourism services, including: market research / insights,Internet marketing,strategic and tactical marketing consultancy and executive officer services for regional tourism organisations.

She also runs a well respected seniors travel blog, http://www.newyoungtravel.com.au.
Bronwyn is also the published author of Seniors Travel Tips, a global travel guide for seniors.
Latest posts by Bronwyn White (see all)