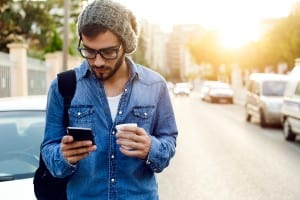 Google Micromoments & Airbnb Hosted Walks – At MyTravelResearch.com, we talk a lot about taking insight to action.  It is much easier said than done and is a skill that takes years to acquire.  It is one of those things that as a researcher and marketing strategist, you learn on the job.  They don't teach you this stuff at university or college.  
We know that companies can spend thousands of dollars on market research.  In fact, some governments spend millions on tourism research.  Unfortunately in many instances, we do not see the findings of the research being operationalised.  This generally because of the lack of time and resources of internal market research departments,  strategists, and marketers.
So what can happen then to the findings? Speaking from direct experience having worked in the research department for a major international airline, that report can sit in someone's in-tray for a few months.  Perhaps before the findings have been 'authorised' for distribution…or not.  Marketing staff and market research staff are pushed to the brim.  And once they get the report to translate and distribute they often think, "well where and who do I start with".  This used to happen to me often.
Or, perhaps the agency has presented the findings the the 'team', but if the digital marketing manager was unable to attend the presentation on the day, well, opportunities,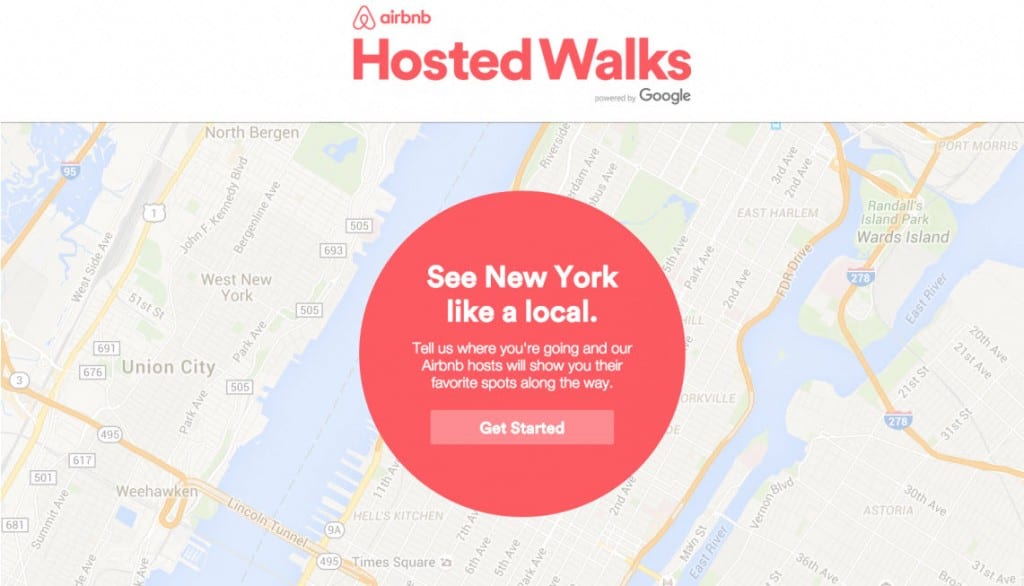 insight and company direction may not take that new turn after all – because a key person or people in the marketing team was not privy to the findings.
And, for the small to medium end of the sector, by the time the government releases the findings, we might well be in another decade.  And who has time to read the report anyway?  We find that such wonderful insight and many opportunities are lost and most government departments are so cash strapped, they do not have the resource to ensure the research, insights, and opportunities gets to where it is needed most. 
So, I was delighted last week when I saw that Airbnb created a new product off the back of Google market research around micromoments and mobile that was released earlier in the year.  The same research that we at MyTravelResearch.com reported on back in May 2015.  
Airbnb created  Hosted Walks showing us clearly how you can translate insight into action.  And, I might point out, that this same research was available to you and everyone for free.
Like them or not, disruptive technologies and new companies like Airbnb are smart businesses that use and advocate evidence-based marketing principles.  One of the reasons they are so successful is that they act on trends, insight, and the latest research about travellers, not hunches.
So, let's have a look and learn to see how Airbnb operationalised this freely available market research about micromoments and mobile technology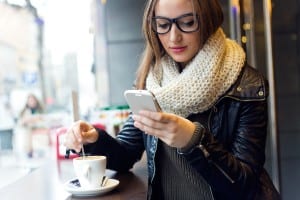 The Travel Research Trend – Micromoments and Mobile
Micromoments are about providing information that is snackable, easily consumed, and providing the most relevant content and the right time and the right place.
"Of leisure travellers who are smartphone users, 69% search for travel ideas during spare moments, like when they're standing in line or waiting for the subway". Google Micro-moments
One other major thing that occurred earlier in the year Google announced that mobile search had overtaken desktop search in at least 10 countries.  This was a fundamental shift in the world of internet search.  Google has been telling us for a long time now to plan mobile first and desktop second – now we really mean it.
We have seen other trends happen over time too. We know from much of our own research and curated research we have reported on in the past, that travellers are looking for a more local and immersive experience.  They want to go deeper than the brochures and travel guides.  They want to live like a local and experience a place like a local.  Not just in accommodation, but travellers are looking for a daily local connection with their destinations.  Anything from coffee the locals drink, secret local emerging designers or pointers to a laneway bar that you cannot see from a street.  Places only the locals know about.
Airbnb Hosted Walks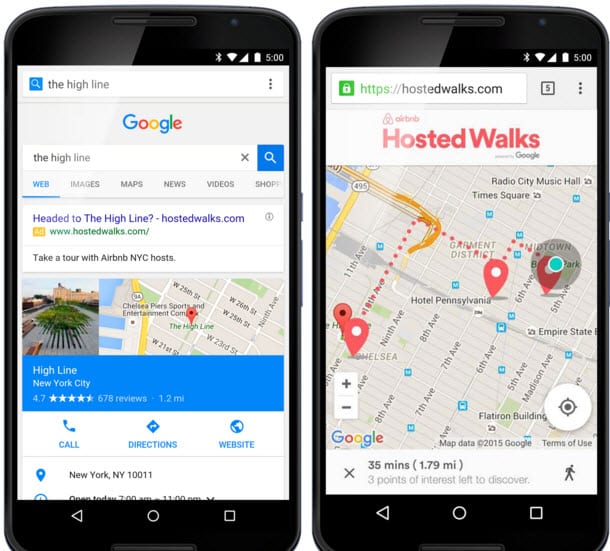 Airbnb approached Google to help create a locally curated and mobile version of the hosted walks product.  Its's vision was to ensure that the right content and information was available to travellers – the local version when they were going from place to place when they were asking Google to provide directions.
Hosted walks were born.  At the time of writing, it was still only available in New York but looks to be rolled out across many other destinations.  
When a traveller or a user searches for things to do Google, they will be prompted by an ad, asking them if "they wish to see New York like a local".  When they click on the ad, Google Maps is brought up and it is auto-populated with the user's location.  It then maps out the route to the user's desired location, via all the local gems along the way.  
The output is speech bubbles and hidden local gems as narrated and read out by real Airbnb hosts.
How Can You Action Local Mobile and Micromoments like Airbnb?
So, how can you start thinking and actioning insight like Airbnb?  I know you don't all have the budget to 'bring Google in' to create your own app.  But you owe it to your company or destination, big or small to start actioning the latest in mobile trends.  This is something relatively easy to do in small steps.
We have never seen greater opportunities for businesses and destinations.  We say it often to our clients and whoever listens to us.  You may not have time, but marketing IS your job.  Mobile and micro-moments need to be a serious part of your marketing planning for next year.
The Google semantic search algorithm is at the heart of operationalising this insight.  Google collects information about travellers and users along the way in daily life, taking into account your previous search history, your interests, your geographic location, social media profiles, and much more.   It matches it with a localised selection of the places of interest along the way to your destination.
We have seen products like Google Now emerge, where you can instantly get access to what is happening around you anywhere in the world.
So what can you do as a tourism business or destination to operationalise these hot mobile and micromoment trends so that you can increase visitation, revenues, and length of stays?
One of the easiest and cheapest (free in fact) is to get as much product into Google Maps.  Your local businesses, not just hotels and tour companies need to claim their Google My Business pages and populate with AWESOME content that makes people want to go and stop there.  Think about local boutiques, bars, 'hole in the wall' coffee shops, and sandwich bars.  This is such an accessible starting point for absolutely everyone.
Ensure your content speaks to your Google Micromoments. Visually appealing video and images.  Make it easy to book.  They will abandon you no matter how loyal they have been in the past if you don't make it easy to find information about your business or destination in a micromoment – think snackable content.
 We take our MyTravelResearch.com premium members through ways and tactics to ensure this insight is taken to action.  We have included a full briefing and trend report on Micromoments with actions.  We also talk you through our recorded presentation. Click here now. And we will show you how to integrate this trend into your strategy and tactical execution.
Do you want to hear more from us? 
Want to be kept up to date with the latest travel and tourism insights? Join Our Mailing List. Every 2 weeks, we send the latest practical insight for you to apply to your business and destination marketing.