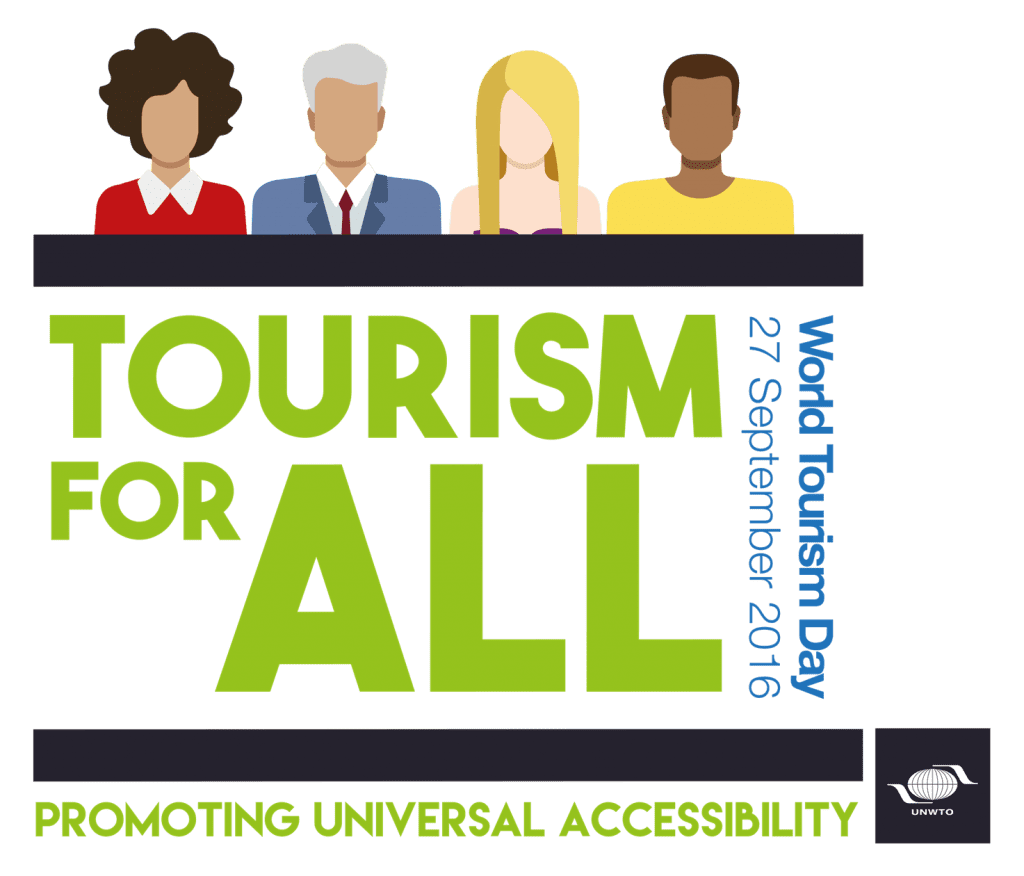 As a tourism operator or destination marketing manager, it is hard to imagine what it would be like travelling with an impairment or disability.
For example, medieval cobblestones at a castle ruin is a charm to many, but for a wheelchair user, Rick Steves in his John Sage accessible travel blog tells us, it can become nearly impossible to cross (and not all cobblestones are created equal).  
Accessible travel is perhaps the travel industry's greatest untapped opportunity.  Today, there are literally millions of people world-wide looking for accessible travel options thanks in part to the aging population (worldwide). 
Depending on where you are from, accessible travel is also referred to as inclusive travel, barrier-free travel and access travel. Essentially, accessible tourism means everyone can enjoy travelling, regardless of their abilities.
The Market
In the USA, The Open Doors Organisation tells us that alone, $17.3 billion is spent by adults with disabilities on travel. Since they usually travel with at least one other adult, the actual dollar amount is double that. The average travel party is 2.7 and generally includes more adults, rather than children.
Americans with disabilities aren't the only ones travelling. One in five people has a disability and 8 billion dollars per year is spent on Australian tourism by travellers with a disability and a whopping 12% of the European tourism market is dedicated to people with disabilities.
And around 88 per cent of people with a disability take a holiday each year. This accounts for some 8.2 million overnight trips.
A Huge Business Opportunity
As baby boomers continue to age, the numbers are predicted to grow rapidly.  At MyTravelResearch.com, we have conducted many focus groups with travelling seniors.  And there is one thing common to all - they don't want to stop travelling. But they recognise that perhaps the way that they do travel, needs to change incrementally as they age.  Some adjustments need to be made along the way.
People travelling with a disability are more likely to take longer trips and if you provide a great product or service, your customers will be extremely loyal and be likely to sing your praises through word of mouth and new review sites dedicated to accessible travel.
In this report, our aim is to alert you to the opportunity.  There are experts who can teach you further on the specifics of the sector.  But here we hope to give you a few practical tips on how you can at least start to think about and accommodate this sector.
As Bill Forrester from Travelability  writes in his blog:
 "Accessible Tourism is no longer about building ramps and accessible bathrooms. It is about building products and services for a large and rapidly growing market. This is no longer a niche, but rather, a segment that is approaching 25% of the total tourism spend."
To continue reading this free accessible tourism report, download it here
Bronwyn has 22 years experience in the travel and tourism industry in the areas of market research, sales and marketing. Her extensive career includes organisations like Qantas Airways, Destination NSW and TNS Research.She has experience in a wide range of travel and tourism services, including: market research / insights,Internet marketing,strategic and tactical marketing consultancy and executive officer services for regional tourism organisations.

She also runs a well respected seniors travel blog, http://www.newyoungtravel.com.au.
Bronwyn is also the published author of Seniors Travel Tips, a global travel guide for seniors.